Meet Jermaine & Angela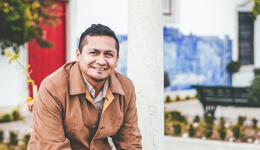 Jermaine Amado
Photographer/Owner
Birthday Month: August
From: California
Hello and welcome to J. Amado Photography! My photography career started in 2005 as an in-home portrait photographer for a great company and a greater boss who gave me the opportunity. I worked for them for a couple of years photographing babies until I moved to Colorado. When I moved out here I worked in a warehouse to pay the bills but I missed photography. I missed those babies, those smiles, and the joy on families faces when they see their pictures! Since that company didn't have an office in Denver, I decided to start J. Amado Photography in 2008. Since then my photography portfolio has extended to wedding photography, senior pictures, commercial photography, products, and some pro sports athletes!
I will be in contact with you through your scheduling process, by email, phone, or text. Thank you very much for your interest and we look forward to working with you!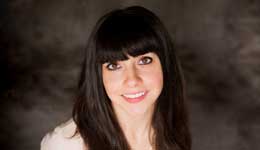 Angela
Lead Photographer
Birthday Month: March
From: Ukraine
Hello all! I have been working with Jermaine since 2016 a photo editor, assistant, and now as the proud lead photographer for J. Amado Photography. Jermaine stays behind the scenes most of time but does come out and shoot once in a while. We will both work together to offer you a great experience and timeless photographs.
My goal is to show the beauty of the moment and to freeze time with your images. I enjoy being around people, I love the outdoors, and it is definitely fun to combine the two. Thank you for stopping by and I hope to see you soon!
Maternity/Newborn Special:
Receive a discount when you schedule a maternity (A-Stop package) and newborn session (B-Stop package). Read More »
Special Offers & Discounts:
Read about our "Bring a Friend" offer and our referral program to learn how to receive a free 1 hour photo shoot. Read More »
Canvas & Metal Prints:
Create beautiful wall art from your images with canvas and metal prints. Click on the link to view the possibilities! View Examples »